Our Home and Personal Care experience to your advantage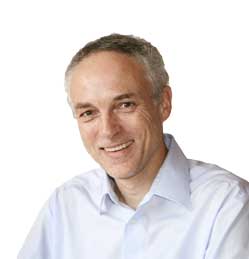 Dr. Steisslinger Consulting was founded in 2012 to help cosmetic and homecare brands to navigate the different regulatory challenges in the home and personal care sector.
Hans Werner Steisslinger – the founder and CEO - is a biochemist by training and during his career in the life sciences and cosmetics industries has contributed to many product launches and corporate strategies.
During his time at Unilever in Germany and the UK he was instrumental in highly esteemed brands like Dove, Axe/Lynx, and Pond´s among many others.
As a board member at Weleda AG in Switzerland he led the R&D for cosmetics and pharmaceuticals.
In 2007, Hans was part of the cross-industry initiative to create NATRUE, the international natural and organic cosmetics association based in Brussels.
He sat on NATRUE´s scientific board from 2009 to 2012 and participated in the respective DIN/ISO working group aiming at defining organic cosmetics, now ISO 16 128.
Hans had advisory roles with UNCTAD´s Fashion and Cosmetics Industry Biodiversity Platform and the Cradle-to-Cradle Product Innovation Institute (Oakland, CA) to define The Cradle to Cradle Certified™ Version 4 draft standard for Cosmetics.
Values:
Dr. Steisslinger Consulting is a values and principles driven organization.
Our company values can be summed up like this:
"Truly caring for people and the planet will create prosperity for all."


We ...
… act with integrity, treating everybody with caring attention and humility

… build respectful, productive, and long-term relationships with clients and each other

… are passionate about what we do

… deliver on our promises and go the extra mile, adding value that goes beyond the usual standards

… cherish diversity, different cultures and backgrounds